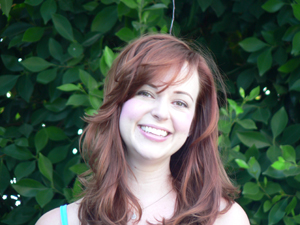 Stacy Austin – Owner / Master Instructor
Stacy completed her Pilates certification with honors at Long Beach Dance Conditioning in 2004, under the tutelage of Master teacher Marie Jose Blom-­Lawrence. In Stacy's 14 years experience, she has taught over 10,000 hours, working with clients ranging in age from 4 to 80+ years. She takes Pilates continuing education courses from Master Instructors including Jay Grimes, Siri Galliano, and Peter Fiasca, in order to learn the most up to date techniques for teaching advanced, pregnant or injured clients.
Stacy graduated with honors from California State University Northridge in 2009, majoring in Kinesiology, with a minor in Nutrition. Her graduating thesis was a comprehensive program aimed at eradicating childhood obesity by emphasizing healthy lifestyle choices for the entire family, specifically targeting diet and physical activity. She utilizes her extensive knowledge of sport psychology to provide motivational tools to keep participants focused and progressing; something she applies to each individual Pilates client.
She works one on one with clients suffering from a wide variety of spine conditions including, but not limited to; disc herniation, osteoporosis, spinal stenosis, and spinal degeneration. Stacy creates Pilates rehabilitation programs for post surgical patients. She works with clients who have been diagnosed with nerve disorders such as multiple sclerosis; some of whom have been wheel chair bound over 20 years.
Stacy develops training programs emphasizing balance, core stability and flexibility for professional athletes, including Olympic runners, national winning gymnasts, and WWE wrestlers. She has experience working with both novice athletes and weekend warriors including golfers, skiers and snowboarders, baseball pitchers and hockey and soccer players. By using each Pilates session to focus on required muscle groups and ranges of motion needed to perform better, Stacy is able to provide each individual with great satisfaction. Stacy also helps entertainers get into shape prior to public appearances, emphasizing long lean muscle definition, and endurance training for touring purposes.
Stacy is CPR, First Aid, and AED certified by the Red Cross. She donates her time and money to the Take Me Home Animal Rescue aimed at finding homes for displaced animals, helping the non-profit brainstorm new ideas to raise funds and increase awareness. Stacy also trained for and completed the Los Angeles Marathon and has done fundraising for the Leukemia and Lymphoma Society; an organization very near and dear to her heart.
Stacy manages and instructs 40+ hours of Pilates sessions per week in studio. She is committed to client and co-worker performance at the highest level.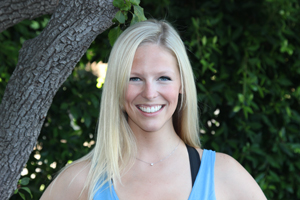 Sarah Steele - Instructor
Sarah Steele has had a passion for sports and staying active since she was a child. In her teens, she suffered a sports related shoulder injury,and had a low back surgery to remove two large benign tumors that were pushing into her spine. Through physical therapy she was introduced to Pilates and fell in love. She started with at home DVD's, but quickly realized Pilates could be so much more in a studio setting. She began training in West Hollywood everyday after work, and from there was introduced to Master Instructor Ivon Dahl. Dahl encouraged her to follow her heart, quit her day job, and become an instructor, which she did through the one-on-one Master Certification Program. Once certified, she began spreading her love of Pilates with her clients; and is known for her tough love approach. She is proof the method can dramatically improve areas of injury, and she truly believes everyone can benefit from Pilates!
Sarah has been training since 2009 and has developed an eclectic mix of clients. From seniors to teens, her ability to mold the session to the needs of the clients, keeps each individual feeling challenged, but not over worked. She also has abundant experience working with shoulder injuries, bulging disks (L4 - L5 injuries), knee injuries, and neck ailments.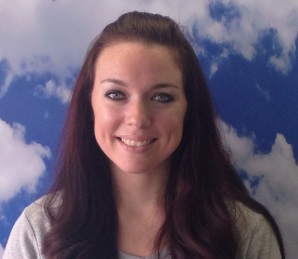 Lindsay Cook - Instructor
Lindsay Cook is a trained dancer and certified Pilates instructor. She grew up in the Midwest, and has lived in both Chicago and St. Louis. She earned a triple degree from Lindenwood University (St. Charles, MO) in Performing Arts, Business and Arts Management upon graduating in 2010. Her extensive training in dance and movement led her to performing, choreographing, instructing ballroom, and discovering per passion for Pilates. Having moved to Los Angeles in 2014, she is very excited to be a part of the Blue Sky Pilates Team and help others reach their health and fitness goals.
Lindsay's Pilates training took place at the Pilates Center of St. Louis, where she eventually became an instructor. Under the guidance, mentoring, and teachings of Beth Ruder, Rebecca Milton, and Karen Sanzo, she completed her Pilates certification through the Balanced Body Comprehensive program in 2013. Since then, she has worked with a wide variety of clients ranging from teenagers to the elderly. She specializes in training current or prior athletes recovering from injuries. Always continuing to expand her own knowledge of movement and the body, Lindsay remains enthusiastic about health and fitness, believing that Pilates can serve a purpose for everyone.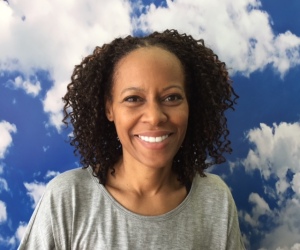 Erica Church - Instructor
Erica was classically trained and certified as a Pilates instructor by Carrie Macy Samper of the Equinox Pilates Institute. She specializes in training clients seeking to improve their athletic ability. Erica also works at a physical therapy office providing Pilates to patients who are overcoming injuries.

With over 15 years experience as a dance instructor, her background as a ballet and modern dancer serve to enhance the creativity she brings to her sessions.

Erica is passionate about providing a transformative journey for her clients.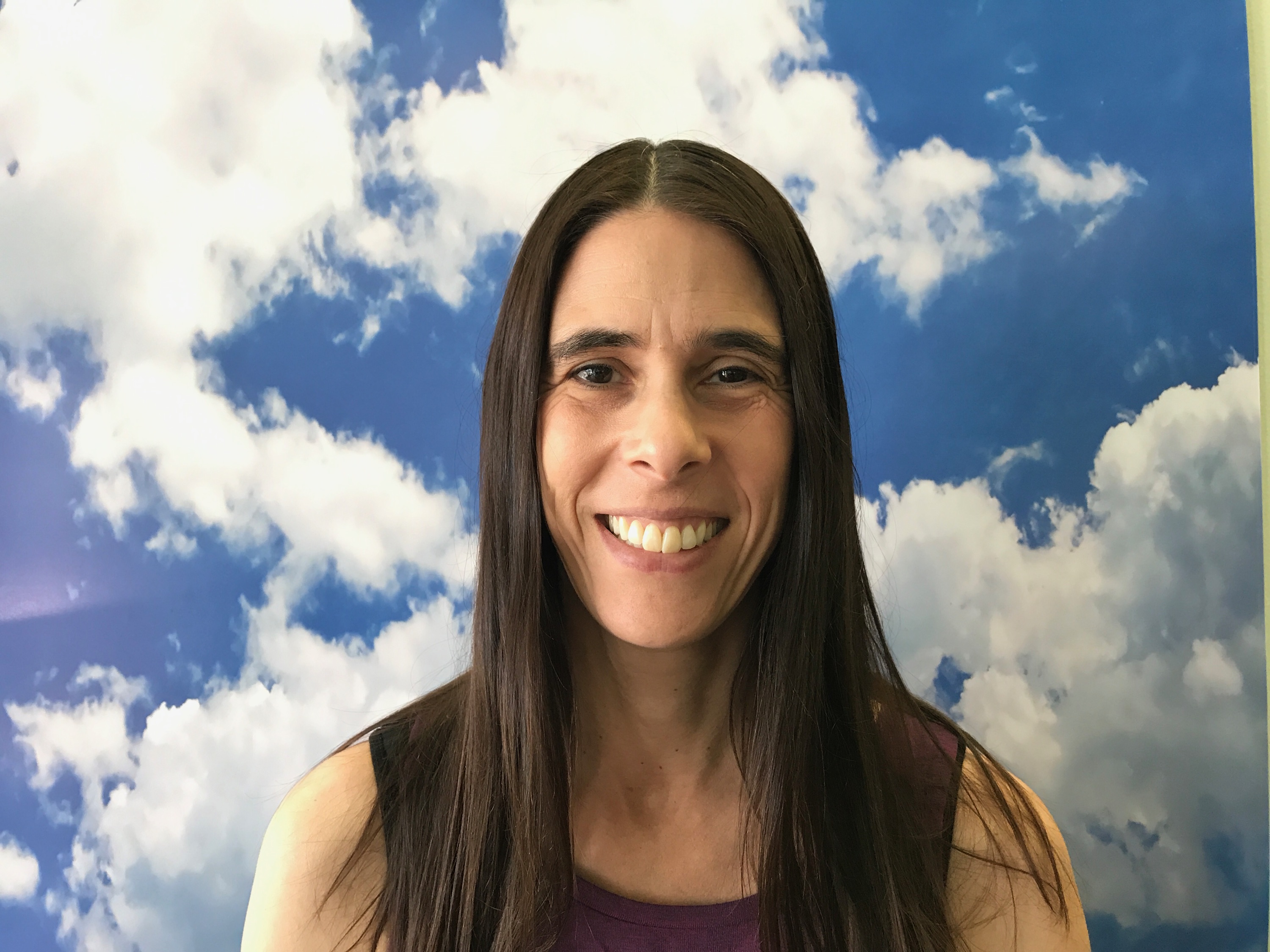 Rosana Feld - Instructor
Rosana comes to the Blue Sky Pilates team with a strong background in body movement and mechanics. She has been a modern dancer since childhood, and holds a degree in Dance Education. Additionally, Rosana has a certification in Somatic Movement as well as extensive study in Eutonie Technique and the Feldenkrais Method.

Rosana fell in love with Pilates in her home country Argentina, where she spent 6 years teaching in a studio she herself owned. In 2014 she relocated to Los Angeles with her family, and proceeded to secure a US Pilates Teacher Certification from Pilates Sports Center Encino, while brushing up on her english.

She has a passion for helping clients realize how great they can feel and how their lives can be improved on a daily basis, through Pilates. Rosana is a mother of three, and when she isn't doing or teaching Pilates, she enjoys quality time with her family.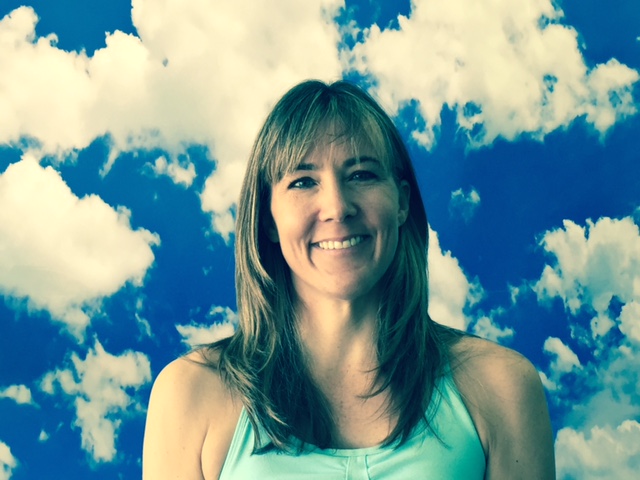 Sarah Holmes - Instructor
In 2006, Sarah received a degree in health sciences from Loma Linda University and completed her Physical Therapy Assistant license shortly thereafter. It was while working as an assistant at a Physical Therapy clinic that Sarah was first introduced to Pilates. She was instantly impressed that Pilates could be used as both a rehabilitative tool and could provide such a challenging total body workout. By 2010 Sarah had completed her Pilates certification from Pilates Sports Center Encino. She has combined her knowledge of rehab with her Pilates expertise to help clients recover from sports and orthopedic injuries, as well as chronic problems such as spinal fusion and disc herniation. Sarah most loves that clients can continue to benefit from Pilates even after rehab is over, and that it can challenge every body from athletes to those with injuries, in achieving their health and fitness goals.
In her free time, Sarah enjoys cycling with her husband who is also in the fitness industry, as well as training for and participating in local marathons and sprint distance triathlons. Sarah is the epitome of what it means to be living a healthy lifestyle, and she shows no sign of stopping!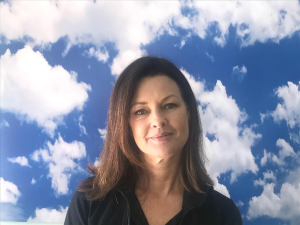 Dana Waters - Instructor
Bio coming soon :)
.